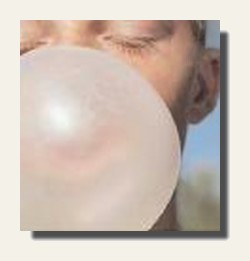 .
I knew the moment our heads turned we'd seen this all before,
this lanky, swelled-head boy was here to level a score.
With pomade in one pocket and a fancy comb in the other,
the kid really was something, his pompadour grease smothered.

The other boy stood 4 foot 6, wearing glasses wire rimmed.
He wore a red headed crew cut he'd had just freshly trimmed.
Black Keds, short sleeved shirt, jeans with a wide rolled cuff -
the boy was not a ruffian, but then, he sure wasn't fluff.

Pompadour looked smug as he shot 'the crew' a thumb,
then Annie Moretti got between and handed them gum.
"There's two rules boys," she said, slinging a blondish fallen curl,
"I'll tell em to the both of you, before you give this a whorl . . .

No pushin', no shovin' - no touchin' to hurt - this is a rule.
That's the first one boys, no acting a fool.
Second rule is simple: may the best man win!
Ain't no room for vanity boys - for vanity's a sin."

The two got at it, slipping the slick wad between smacking lips
and started chewing the the bubble gum quick.
"The idea is to blow a bigger bubble than your head
and be the first one to do it!" the blondish curl said.

Pompadour pursed his pretty lips, chewing hard his cud.
He held his breath and chomped real fast and he looked like a silly lug!
The gum was tough, so he worked in spit and a swipe of hair pomade.
He was hoping he'd look 'better', so the crew would be afraid.

Now crew took a milder approach, more laid back and really keen -
he relaxed and crossed his arms as if he were a younger James Dean.
'Slow and steady wins the race', his daddy would often say,
so he used his tongue and teeth to push, and the toughness went away.

Pompadour began to blow, and blow with all his might
while crew held to it steady, making sure his gum was right.
Pomp got a doubled bubble blown nearly BIG as his massive head,
but then the thing just fell in two and laid on his chest quit dead.

Now crew might not be a big boy, and crew might not be as cool -
but there's one thing certain that you should know: crew had a special tool.
He's been a member of swim team for the best of the last two years,
and his lungs are better than most guys, so it's pomp who now should fear . . . .

Blow, blow, slowly blow - the crew's gum was like well kneaded dough,
and little Annie watched with starry eyes, so amazed her pupils glowed.
Pomp was furious, for he'd lost his girl - and he wanted a new wad of gum.
He had such a high opinion of himself, he demanded she give him some!

"I don't THINK so," she squealed! Then turned to see crew's head overshadowed
by the biggest gum bubble she'd every seen any one boy blow!
Then pomp cried, "It's not right! It's JUST not right - his head's not as big as mine!"
Well, it was hard for the pomp to realize that he was not going to win this time.

If he hadn't such a big head, he might have been a good competition for the crew.
But no, he believed he was much better and more capable, in his own vain view.
Somebody shoulda told that boy long ago, that to be like others is no disgrace -
and like the crew's daddy often said: "Slow and steady, my boy, wins the race . . . ."
© 10.24.2008 by BC Williams
<<
Kids
Or perhaps another category of poems?
Trope -
Feminine -
Inmorata
Humor -
Agape -
Nature
Miscellaneous
_________________
'Fill your paper with the breathings of your heart.'
William Wordsworth
---
Permissions in this forum:
You
can
reply to topics in this forum