.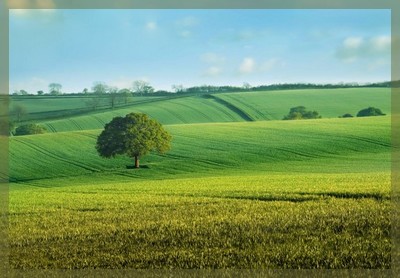 I linger neath an oak today
searching horizon's patterned hues,
and marvel at God's quiet voice
in this perfect, dreamy view -
of mountains tall that timeless stand,
carved white and stippled in grey,
then spilling forth in pristine glens
where often, creatures play -
and little dappled butterflies
swoop-stall on seas of waving wheat,
their wings beat songs of silent joy
as they take their rolling seat.

And I look on this loveliness
where cotton clouds drift daftly by
and sun rays split in quilted shapes
before my languishing eye -
and I know our Father is near,
orchestrating this wondrous play -
watching o'er the grandeur of life
in this awesome world He made.
© 2005 by BC Williams
<<
Agape
Or perhaps another category of poems?
Trope -
Feminine -
Inmorata
Humor -
Nature -
Kids
Miscellaneous
_________________
'Fill your paper with the breathings of your heart.'
William Wordsworth
---
Permissions in this forum:
You
can
reply to topics in this forum